---
Welcome to Carnivorous Greenhouse
The main goal of Carnivorous Greenhouse is to provide and spread the love of carnivorous plants to hobbyists, educators, plant people, or anyone else interested in them. We strive to provide more than one genus, in fact, every genus we can produce.

We are also expanding into other adjacent hobbies such as aroids (mostly Amorphophallus or other voodoo lilies), Crested Geckos and invertebrates.

If these things interest you, consider supporting by buying a plant. You can also find us on Ko-fi if you would just like to donate to the cause. Ko-fi link here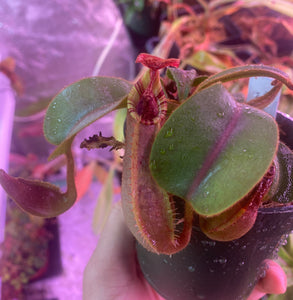 Carni Points Reward Program
Don't forget to sign up for reward points. You get points for every purchase, also for following social media. Saving you money on future purchases!
Rewards Program